Pomade
Juste avant le début de sa tournée européenne, le groupe de JJY, Drug Restaurant, revient avec leur 3e album, "Pomade" contenant 6 nouvelles compositions ainsi que la version "Piano Demo" de "Ain't I good to you?".
Artiste : Drug Restaurant
Produit : Pomade
Sortie officielle : 08/08/2017
Contenu : CD
Format : CD
Edition : Coréenne
Langue : Coréen
Tracklist :
01.Don't be afraid
02.Drink O2 in the water
03.Ain't I good to you?
04.Starved
05.Escaper
06.Catwoman
07."Ain't I good to you?(Piano Demo Ver.) [Bonus track] CD only"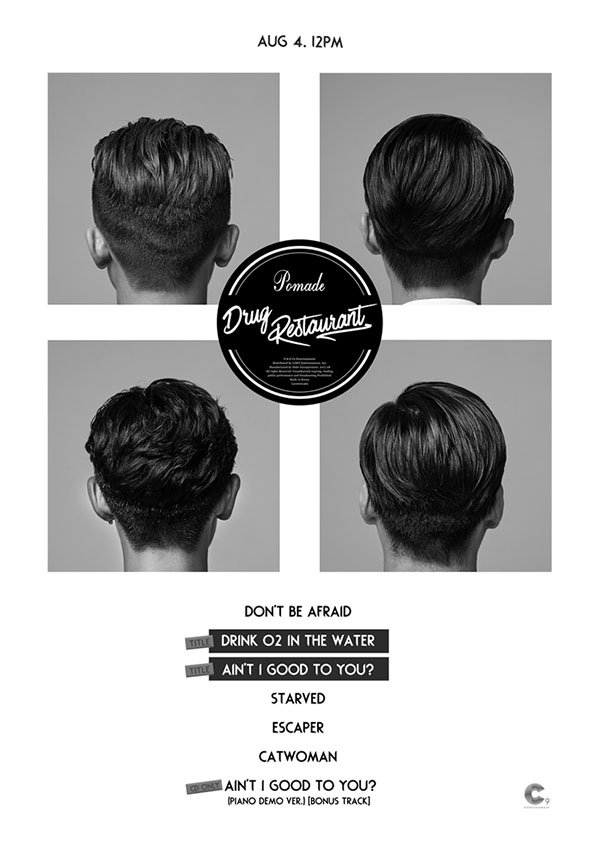 VOUS VENEZ D'AJOUTER À VOTRE PANIER
Me prévenir lorsque le stock sera réapprovisionné